We recognize that all our patients are unique and deserve to receive orthodontic care that reflects their individual needs. Our experienced and talented team is committed to working with you and your family to create a comfortable, stress-free, and rewarding orthodontic experience every time you visit our practice.
We are pleased to welcome you and your family, and we look forward to working with you.
Gloria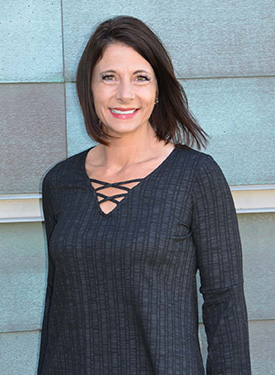 Treatment Coordinator
I love coming to work each day and getting to meet so many new friends. I enjoy the process of getting to hear our patients' stories and find out what they want to accomplish with their smile. I am thankful to be part of the solution to our patients' goals and orthodontic needs. I have always loved helping others, so this is the perfect position for me!
I have been happily married for nearly 30 years to an amazing person who helps me to be my best. We have three beautiful daughters and one granddaughter we enjoy spoiling. I love our beautiful state and going to our various state and national parks. Hiking, camping, gardening, and paddle boarding are some of my favorite things to do. I am also a big fan of college football.
Trista
Financial Coordinator
My experience in dentistry goes back 12 years and has included general dentistry, endodontics, and now orthodontics — by far my favorite! I love seeing our patients' smiles change. My favorite days at work are when we have our "braces off" parties. It is fun to celebrate such a big day with our patients! I feel so fortunate to have a job that I can look forward to going to each day.
In 2002, I married my high-school sweetheart, Brad. Together we have two girls named Brynlee and Addyson, and two boys named Wyatt and Ayden. We also have two dogs called Sammy and Bridger. Our family loves spending time together and we spend most summers camping or hanging out by the pool. In my spare time, I love to sew, crochet, and read.
Lynnelle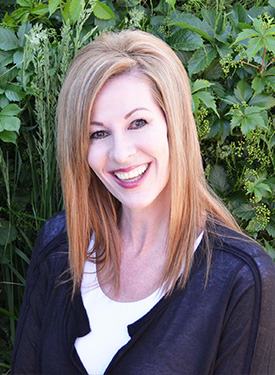 Marketing Coordinator
I find new ways to introduce Dr. Talbot to the community and interact with our patients. We do many fun patient contests and drawings, sponsor a movie day, and a day at Cowabunga Bay. We have contests for free braces, iPods, movie passes, as well as other gift cards. We throw a monthly party that we call "debond day." This day is for patients who are getting their braces off and includes a party theme of something fun, lots of photos, and of course treats! I love to be able to "think outside the box." It is great to be able to be creative with your job!
I have been married for more than two awesome decades to Garland. We have two amazingly funny and sarcastic children, Mikie and Preston. I love animals and have rescued three dogs. I love to laugh and just enjoy the beauty that surrounds me. I enjoy designing things, and seeing the "diamond in the rough" concept with re-doing old things and making them new again.
Jen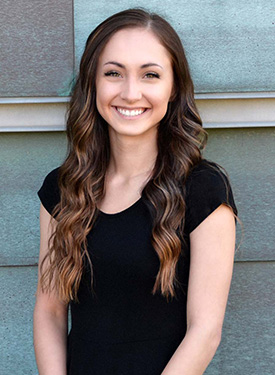 Orthodontic Assistant
I assist Dr. Talbot by helping patients feel comfortable and enjoy their visits, as well as by keeping the back office running smooth to create a positive environment. I have worked in the dental field for almost four years and am loving my adventure into the orthodontic world! The best part is getting to know patients and seeing their confidence and happiness grow as they see their smile transform.
I have a wonderful husband named Dylan. We own an adorable labradoodle named Enzo. In my free time, I love being with with my seven nieces and nephews and spoiling them!
McKaley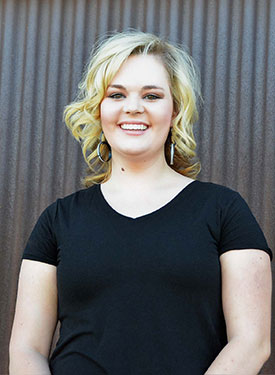 Orthodontic Assistant
I have always wanted to work in the dental field, and I feel very blessed for the opportunity to work with Dr. Talbot. I help with all aspects of patient care and maintenance on wires, brackets, and ties. I enjoy seeing the beautiful smiles and confidence of patients after their orthodontic treatment has been completed.
I was born and raised in Riverton. I am currently a student at SLCC. I love to be outdoors, travel, and be with my family. My hobbies include cooking, hiking, dancing, sewing, and many more.
Ruth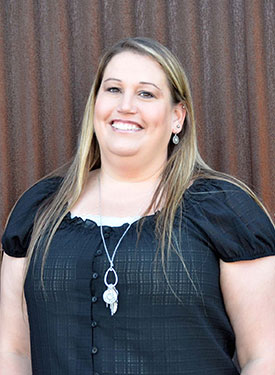 Orthodontic Assistant
I have worked as a chairside assistant for more than 15 years, from working on patients in the O.R. at the hospital, to a neurologist's office, and in general dentistry. Now, in orthodontics, I get to apply my experience to help and encourage patients as they go through braces. A smile can make such a transformation in a person! I love to see how patients' confidence level rises as their smile straightens out; it truly can change someone's life!
I am married and have two children — a daughter and a son — who are the love of my life. I enjoy spending time with them; we have so much fun together and joke and laugh all the time! I also have two hairless cats, which is always a great conversation starter, as well as a pit-bull-mix dog.